Blogs
Introducing Conversation Analytics: Auto-QA and Insights have arrived!
Automatically score every call, email, live chat and ticket against your own measures of success with Conversation Analytics. Available now!
For years, software providers in the contact centre industry have been promising a speech and text analytics solution that does more than simply generate data and dashboards, but so far, you may argue, many have failed to deliver. Today, we're delighted to announce a new standard in contact centre analytics with the launch of Conversation Analytics from EvaluAgent.
For the first time ever, customer service and sales teams will now be able to harness the power of AI to automatically score 100% of the conversations happening within their contact centre and utilise these results within their existing Quality Assurance and Performance Improvement workflows.
As a result, empowering Quality Assurance teams to work more efficiently and effectively than ever before and eliminating the need to choose between coverage and coaching.
But how does it work? Watch our 2-minute video below, and read on…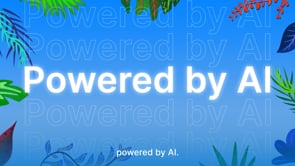 Blending the best of traditional Quality Assurance with the latest technology, Conversation Analytics aims to enhance the role of the Quality Assurance team, rather than replace them. Unlike others, we aim to help teams evaluate the right conversations faster while providing the business with greater comfort that every conversation is being automatically checked against regulatory requirements and monitored for compliance.
Conversation analytics is a tool that uses Natural Language Processing (NLP) and artificial intelligence (AI) to study both text-based and voice-based interactions such as phone calls, tickets, live chats, and more to deliver valuable insights.
By integrating EvaluAgent's analytics tool with your existing call recording, ticket management or CRM solution, you can analyse and search for language patterns, common phrases, characteristics, and key metrics that measure various performance indicators such as customer satisfaction, agent quality, compliance, first contact resolution and emotion. The insights can then be utilised across a business to influence training and coaching sessions, drive product improvements, and increase customer satisfaction and ROI
And as a result contact centres can now…
Dramatically reduce call monitoring hours and prioritise those that need a deeper dive  With Auto-QA in place all interactions can be scored against your own measures of success with conversations that have failed or scored poorly prioritised.
Learn more about your customers
Have an unquestionable source of truth into your customers' frustrations, reasons for contact and your processes, policies and people that contribute to their experience. With more actionable insight, you can prioritise resources on what's going to have the biggest return on investment.
Boost conversation rates and sell more
Understand how your customers buy and the reason for winning business or losing a sale.
Mitigate Risk
Automate compliance checks, process adherence and the following of scripts to mitigate risk when selling in every interaction, across every channel.
Want to learn more?
Seen the rest, but interested to try the best? Backed by an expert-led team, and fully integrated into the wider EvaluAgent platform, today is a new dawn for contact centres looking to harness the power of AI with "out-the-box-topics" and an award-winning customer success team to help you go live without a hitch.
By Tom Palmer
Tom is EvaluAgent's Head of Digital and takes the lead on developing and implementing our digital and content management strategies which results in creating a compelling, digital-first customer marketing experience.
Related Articles